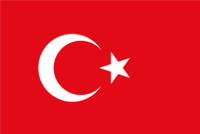 As this was our first time travelling to Turkey for business we knew it would be a bit tricky. Investigating new markets is always exciting and a bit nerve raking.
After some initial confusion with shippers and product vendors, we found our grove in the Grand Bazaar. Every country has a different way of doing business and nations that are going through rapid changes like Turkey can be especially challenging. Big factories and high volume shippers are not for us, the charm, personality and variety of the Istanbul Bazaar is timeless and suits our buying needs very well. It took us a while, but once we found a shipper that understood this, things worked out well.
We were able to source some very attractive Turkish towels, Iznik ceramics and silk scarves, among other beautiful products. Just a small sampling of the wonderful handiwork of Turkey. Of course the negotiations were interesting, fun and required copious amounts of very good tea.
We were also able to spend some time on the Turquoise coast on the Mediterranean Sea. The water colour is spectacular and the history seeps from the shoreline, as it does throughout the country. We will certainly be back to Turkey in the future, now that we have discovered how to do business there.