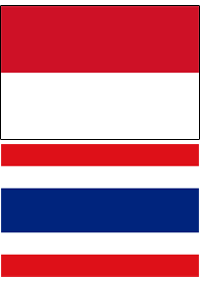 This year we brought our two key staff on our Asian buying trip, Brenda Cavacciuti (our Display Specialist) and Jordan Horlin (Jewelry Room Manager). Their observations are below.
A Buddha is no longer just a Buddha. After going to Bangkok and Bali this winter to join the Bakker's on their annual buying trip, I have returned a person who appreciates the traditions of this part of the world.
I feel the experience has opened my eyes to so many things. The Bakker's work hard to buy from many different artists and businesses. It was so interesting to help and watch this process. Travelling the countryside for many hours meeting artisans in different villages, each with their own specialty products.
I especially enjoyed helping select the mosaic product. There were so many beautiful colours to choose from it was hard for me to come up with the final five patterns but I think you will like what I chose. If not, I guess I will get to buy it all. Ha, Ha…
It was a long way to travel but I appreciated the opportunity to be part of the buying team. It made me understand all the work that goes into making, buying and shipping the product. I hope to show some of that appreciation while displaying the barn this season.
Brenda Cavacciuti
The Jewelry Opportunity of a Lifetime!
For eight years I have worked at The Third World Bazaar overseeing the jewelry room.
To say that this position is a good fit for my passion and love of silver jewelry, gem stones and anything else exotic is an understatement.
This year I was fortunate enough to accompany the Bakker's on their annual buying trip to East Asia. My mission was to scope out new jewelry and do the buying for this year's Third World Bazaar.
I've always understood that Bali and Thailand are highly regarded as having some of the world's best gold and siilversmiths. The level of workmanship and pure artistry is second to none anywhere in the world. The diversity of the beautiful jewelry to be found here is so great and this is exactly what I had the pleasure to discover myself… pinch me now…..
Bangkok was our first stop and it was an explosion and feast for every sense… Life on the streets, people from every corner of the world, culture everywhere; the city is an incredible experience to discover. Being greeted with fresh juice and a cool jasmine scented face cloth inspired me on my hunt for all things jewelry.
Jewelry from Thailand is well priced and provided me with a selection of great earrings and rings, bangles and bracelets…. My favorite find was the Silver Wrap. You can wear as a lovely necklace or wrap it around your wrist 4 or 5 times for a stunning silver wrap bracelet. Super fun and classy which you can wear on your wrist 24/7 and not even know it's there.
We then travelled to the tranquility of Bali, Indonesia where my search for all things jewelry continued. In Bali you are greeted with open hears, warm smiles, and a deep sense of spirituality. Their oneness of culture and everyday living was beyond inspiring.
The jewelry here was a feast for my eyes. The silver work is more intricate and their use of beautiful gem stones is beyond gorgeous. I invite you to come and see for yourself the fine work that is produced by the silver artisans of Bali. Life, religion and art all converge in Bali. To experience this country was very special and I will never forget my time there.
Jordan Horlin