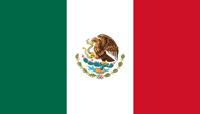 In 2016 we did a special trip to Mexico. Peggy and Dick had travelled to Mexico 35 years ago, and Peggy has been doing some quick buying trips over the past 4 years.
This time they went together and were able to visit three very different regions; Guadalajara (for our buying), Baja California (kayaking with good friends) and Mexico City (for a short holiday).
The country has certainly changed since 1981; busier for sure, but everywhere the Mexicans are still incredibly friendly and helpful. We were struck by how many people, in each busy airport, were eager to guide us to our destination. The slightest indication of confusion brought airport staff and Mexican travelers to our assistance; always with a smile and a guiding hand.
Mexico has had a lot of bad publicity the last few years, but our experience was nothing but great. Each city we visited had wonderful public art throughout the downtown area, and Mexico City has the best bicycling infrastructure we have ever seen! This is certainly an example of international media exposure about crime and pollution overshadowing the other realities of hospitality, thoughtful development and decency. Mexico was a wonderful and pleasant surprise.
Our Guadalajara glass producer gave us a great tour of how the product is made. Our supplier uses recycled tequila bottles for all of their glass production. These bottles are crushed down into a form that can be fired in the extremely hot ovens, then hand blown and shaped into individual glass pieces. There were over 30 people working at this process using 4 different ovens. Most of what this factory makes is the traditional Mexican glass with the Red/Green/Blue/Amber strip at the top; strong, attractive and distinct.

This year we found a new glass designer doing very sophisticated art forms in the shapes of Wall plates, bowls and vases. These are very unique and are a wonderful art form. It is always a thrill to find that new supplier that can bring an original flair to the Bazaar.
We also sourced some fun Papier Mache 'Katerina' figures to go along with the skulls and mirrors celebrating 'Día de los Muertos' (the Day of the Dead). The Bazaar also has a wide selection of beautiful Mexican mirrors made from talavera and metal, Frida mirrors, market bags and many other crafts.
We do love Mexico!!