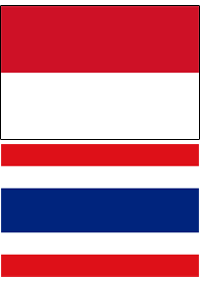 In 2008 we were able to return to our key suppliers in Thailand, Indonesia, Vietnam and Cuba, and through associates buy directly in Bolivia, Guatemala and Nepal. We are very pleased with the selection and quality of our purchases.
In Thailand we found an incredibly gifted carving village. This year our Chaing Mai shipper brought us to the woodcarving village of Yu-Wah, in the Lana area of Northern Thailand. It was just a few miles south of Chaing Mai and we were thrilled with the craftsmanship of the producers. They had particularly good elephant carvings created from old teakwood.
After wandering from shop to shop, admiring and buying wooden elephants and furniture; we turned a corner and were startled to find a life sized teak elephant looking at us with sad, thoughtful eyes. He was spectacular and Peggy's heart jumped. We knew he had a come at the Third World Bazaar. We named him Eddy on the spot; the new 'brother' to Freddy our large Kenyan Giraffe.
As we admired him we were introduced to Mr. Puc Jentalik, the Master Carver of the region, and Eddy's creator. He has been carving for over 20 years and mentors the up and coming craftsmen in the village.
Mr. Jentalik described to us the process of creating such a magnificent piece of work. While Eddy is huge (almost 10 feet tall) Mr. Jentalik only spent one and a half months working on him (his students would take over a year). The first week is the hardest and most stressful period as the facial proportions are set. This time period is nerve wracking as he can not sleep until he is certain the proportions will fit the dimensions of the wood. The most important aspect of carving is to get the forehead proportions set correctly. When you see Eddy, you will be impressed with the skill of Mr. Jentalik.
We are honoured and thrilled to have brought Eddy to the Bazaar. He is one of four siblings. One is at the residence of the King of Thailand, another is at the new International Airport in Bangkok and one is at the Erewan Museum south of Bangkok. Eddy will greet you as you enter the Barn; look into his eyes and imagine.
Another Master Artist we buy from is Mr. Laurent Monique. He produces teak root furniture in Bali, Indonesia and we have been buying from him for four years now. His products have always been of the highest quality, have a wonderful feel and are striking to the eye.
Laurent is originally from central Sumatra and his wife Yenny is from Java. He lived in Antwerp Belgium for 8 years as he went to art school and started his trade. At one time he earned extra money carving Angles for the Antwerp Cathedral.
While working in Belgium he told his employer that back home in Indonesia he could make the root furniture that was starting to become popular in Europe. His employer became his first customer when he started making beautiful art pieces out of what was previously waste wood.
We are sure you will be equally impressed with the skill and craftsmanship of Laurent. Look for the spectacular high back chair which Laurent carved out of a 400 year old Teak root ball. It is spectacular!