In 2012, the Bazaar will be actively contributing to these excellent organizations, and we hope our patrons will help as well.
Get your coffee at the Bazaar and help build a home.
Habitat for Humanity
Bring some non-perishable food items and support the local work of:
Shepherds of Good Hope
Purchase a pumpkin or apple cider and support the good international work of:
Médecins Sans Frontières / Doctors without Borders (MSF)

Powerful, Engergy for Everyone
Challenging where our energy comes from and who profits from it can seem a little eccentric… After all, not everyone has solar panels bolted above the doorstep. Green economy educator David Chernushenko does, and they generate more than enough energy to go around. So why can't he share it? New technologies mean that energy security is within our grasp, but harsh resistance is still being met. Debunking some of the spin of the big energy lobby, David embarks on a global journey to discover what a sustainable future might actually look like.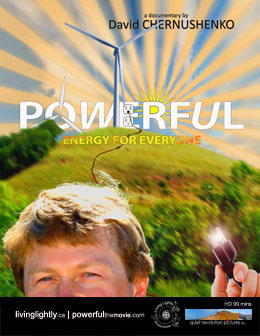 6110 Mitch Owens Drive, Manotick Station, Ontario K4M 1B2 - Click here for Directions