In 2012, the Bazaar will be actively contributing to these excellent organizations, and we hope our patrons will help as well.
Get your coffee at the Bazaar and help build a home.
Habitat for Humanity
Bring some non-perishable food items and support the local work of:
Shepherds of Good Hope
Purchase a pumpkin or apple cider and support the good international work of:
Médecins Sans Frontières / Doctors without Borders (MSF)

2010 - Travel Experiences
To give people some insight as to how we run our business and the vantage points of different members of the family, here are some short write-ups by family members (and friends) regarding their experiences during buying trips.
India - Peggy and Dick Bakker
In February of 2010 we visited the incredible country of India. Eighteen days does not give the country justice, but it did give us a good feel for Delhi and the province of Rajastan. The product variety is immense, the workmanship amazing and the quality strong. In Delhi we were able to source some wonderful glass products, silk scarves and ceramic products. Jodphur is a fantastic source of furniture, and those hand-painted Rajastani cabinets that so many of you have asked us for. Jaiselmeer, the sandcastle city in the middle of the Dhar Desert was a great source of linens, wool pashminas, musical instruments and jeweled tapestries. In Jaipur we were able to find more linens, ceramics and fantastic camel hair carpets. We are confident you will be impressed with our Indian purchases.
Trains are the way to experience India. While on one of our rides Peggy and Dick wrote the two short observations below.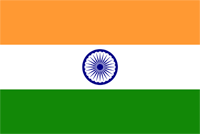 India, the destination that has drawn explorers, traders, mystics and empires for centuries!
But it is not to be seen, rather, it is to be experienced, in one view - splendor, squalor, smell, taste; while overhead a supersonic fighter jet.
India, home of friendly people, efficient but dirty trains, fantastic architecture, crumbling neighbourhoods, confident cows!
India, the Experience!
Dick
Constant contrasts,
Senses are alive;
Land needing water,
Animals needing a home;
Eye contact and wonderment,
Both sides trying to imagine the other;
Gracious, Kindness and Enthusiasm
That is what I felt in . Incredible India.
Peggy
Morocco - Anneka Bakker
This past spring, I spent six weeks in Morocco. I lived with a wonderful Berber family in Marrakech, worked the days as an intern in a children's emergency shelter, and the spent most evenings sourcing product from local souks (market stalls).
The Moroccan culture is unlike anything I've experienced. It is a feast for the senses. The food is exquisite, the smells and sights are endless and the people diverse. The historic cities are centered around their 'medinas'- a walled centretown which is next to impossible to navigate by yourself.
The highlight of my trip was a weekend in the Sahara desert, camel trekking, sleeping under the stars and listening for the friendly snakes whisking by. Through the day, we set out on the camels and waddled through the sand dunes, experiencing a million shades of brown.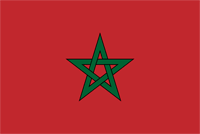 My work experience was interesting. It took awhile to get accustomed to the cadence of the organization but soon I was tutoring the children in English and French, translating documents and kick starting a healthy eating program. It was challenging working with children from such troubled backgrounds but it is rewarding to see them cooperate with, and learn from the other children at the shelter.
Come see the eclectic product coming from the Marrakech souks this coming fall at the Third World Bazaar.
6110 Mitch Owens Drive, Manotick Station, Ontario K4M 1B2 - Click here for Directions