In 2012, the Bazaar will be actively contributing to these excellent organizations, and we hope our patrons will help as well.
Get your coffee at the Bazaar and help build a home.
Habitat for Humanity
Bring some non-perishable food items and support the local work of:
Shepherds of Good Hope
Purchase a pumpkin or apple cider and support the good international work of:
Médecins Sans Frontières / Doctors without Borders (MSF)

2009 - Travel Experiences
To give people some insight as to how we run our business and the vantage points of different members of the family, here are some short write-ups by family members (and friends) regarding their experiences during buying trips.
Ecuador - Case Bakker
This past June I travelled to Ecuador, an exciting and exotic place I had never been before. Most of my time there was spent in the area of Otavalo where I relaxed, got to know many people, their culture and explored the countryside.
Otavalo is an indigenous town cradled between two volcanoes in the Andean mountains. The town itself and the surrounding communities make up an area known as the Awakening Valley, which since pre-Inca times has been an Andean crossroads of culture and commerce. Since ancient times, traders from the jungle would journey there to trade goods with others from the mountains. Nowadays the same thing is exaggerated with international and local visitors bargaining for textiles, live animals and fresh foods, all the while engaging in the charming, graceful culture of the indigenous Otavaleños. It is easy to see why it is one of the biggest markets in South America.
The indigenous people of Otavalo are a warm, friendly people. I was able to make friends quickly and was lucky to experience Inti Raymi (Festival of the Sun) Incan religious celebration. This ancient festival coincides with the summer solstice and endures weeks of colourful ceremonies, communal offerings, animal sacrifices, feasts and traditional dancing. I was fortunate to experience this celebration with indigenous people from the community who explained the symbols and traditions of the ceremony.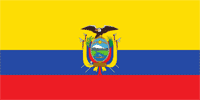 For some time the indigenous Otavalos have been recognized for their craftsmanship and weaving. Weaving families carry on traditional weaving techniques dating back 4,000 years, while also developing new, modern and trendy styles. In most of these households the precise work begins at sunrise, when they carry on their tradition of tapestry, a rich cultural art handed down from generations and beautifully embodied in their dazzling and intricate designs.
In the Otavalo region I found a wide array of sweaters, carvings and ornaments. I purchased most of this from one large indigenous family that has been producing textiles for generations. I found this area of Ecuador exciting and inviting and would encourage anyone to visit, learn and explore it.
The Otavalo region of Ecuador is making an interesting addition to the Bazaar, we welcome you to experience what these industrious people have created.
Egypt - Peggy Bakker
We were able to combine a buying trip for the bazaar with a short visit to good friends in Cairo this April. Before you knew it we came across some wonderful product, secured a shipper and had a wonderful selection of goods in transit.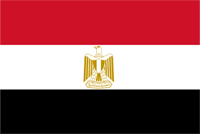 Cairo is a huge city of 24 million people. It is hot, dirty, dusty and very busy, with drivers who seem to have no sense of caution. But within two days the city had grown on us. We quickly figured out how to handle the aggressive style of sales people and before we knew it we were laughing and having a good time trying to do business with them. You definitely have to stand up to them, but once you do, you get to play along with their antics. We really enjoyed our time there and look forward to displaying the product at this year's bazaar.
We purchased beautiful Egyptian hand blown balls which will be great for the Christmas tree. We also found a wide assortment of recycled glass in clear, royal blue, turquoise and amber which has been made into drinking glasses of various styles, pitchers, candle holders and vases. And lastly we found a modern style of traditional brassware, some copper plated and others silver matted in overhead lights, candleholders in the shapes of mosques and temples. You will have to make sure you see the Egyptian display of these brass lights.
Cambodia - Peggy Bakker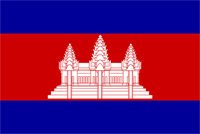 One of our highlights this year was our trip to Cambodia. The country is sandwiched between Thailand and Vietnam, with its own vibrant culture. The food, mannerisms and, of course architecture is very distinct, and left us with a lasting impression of the personal courage and fortitude of the people.
The architecture of the Angkor Wat area is incredible. This is one of the most incredible sights we have ever seen. We will let the photos below speak for themselves.
We must add that Cambodian silk makes for excellent scarves and handbags. Of course Peggy picked out a good selection for our customers.
Thailand - Peggy Bakker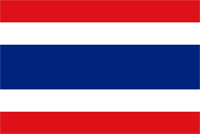 Thailand is a regular destination for us because it has such a wide variety of good crafts. This year we selected a new product category, Hemp. This incredible plant is used in the production of textiles, bio-degradeable plastics, food, concrete and fuel. It is easily grown and has no need for pesticides or herbicides. A miracle product if there ever was one! And it makes wonderful handbags. We have found a new producer that mixes Hmong Hill tribe Hemp with Indonesian Batik, Thai silk and other exotic fabrics to make wonderfully strong and stylish handbags and purses. We are sure you will be impressed when you see them.
Vietnam - Peggy Bakker
In Vietnam, we once again visited our key suppliers in HoChiMinh City (HCMC) and Hanoi; wonderful cities, each with their own vibe. HCMC (old Siagon) appears more modern and organized; Hanoi on the other hand, has an earthy, pedestrian feel to it, sort of like Paris as an Asian street market. Dick is especially fond of the cheap beer and fascinating people at Beer Corner. It is truly a wonderful place to visit and buy product.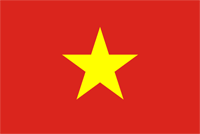 Vietnamese lacquer is an amazing art. Depending on the product, there are 15 to 20 coats of sealants, colouring and lacquer. This traditional, labour intensive, production technique has been integrated with modern styles and colouring to produce the brilliantly attractive plate, bowls and paintings that you will see at the barn. Few things will brighten up a room like Vietnamese lacquer.
6110 Mitch Owens Drive, Manotick Station, Ontario K4M 1B2 - Click here for Directions