In 2012, the Bazaar will be actively contributing to these excellent organizations, and we hope our patrons will help as well.
Get your coffee at the Bazaar and help build a home.
Habitat for Humanity
Bring some non-perishable food items and support the local work of:
Shepherds of Good Hope
Purchase a pumpkin or apple cider and support the good international work of:
Médecins Sans Frontières / Doctors without Borders (MSF)

2006 - Travel Experiences
To give people some insight as to how we run our business and the vantage points of different members of the family, here are some short write-ups by family members (and friends) regarding their experiences during buying trips.
Africa - Case Bakker
Last year I embarked on a trip I had been dreaming of for a long time. In February of 2006, my girlfriend Erin and I bought two tickets to Africa landing in Cape Town, South Africa and returning from Nairobi, Kenya. We didn't know what to expect and didn't bring much but our backpacks, sense of adventure and curiosity. We saw so much I feel am still at a loss to properly articulate what it was like.
The five months I spent there were incredible and unforgettable. The seven countries we visited were all remarkably diverse, with distinct cultures from different colonial, political and economical influences. But the people were usually the same; warm, spirited and curious.
I had the wonderful opportunity to explore the continent a both a traveler and a businessman (living from a backpack). It was a fantastic way to experience South and Eastern Africa. We started in Cape Town, bused up to Namibia, and bused back to South Africa, then we traveled by more buses, trucks, jeeps and a few trains through Swaziland, Mozambique, Malawi, Tanzania and ending in Kenya. We were able to buy product in Namibia, South Africa and Kenya. It was an intense and thrilling 5 months.
In Namibia, a vast desert country with relatively few people and breathtaking geographical beauty, I started my buying by rifling through handicrafts in an artisan market in the desert town of Okahandja. We discovered a Fair-Trade company that was working with farm women and purchased beautiful baskets and Ostrich jewelry.
In South Africa, we had very different experiences. The markets and Cuio shops are packed with handicrafts and art from across the African continent. The foreign merchants and artisans come to the strong South African economy with their cultural styles; but not their families, who stay home and are supported from afar. That was a story I saw a lot in South Africa. Where there is one segment of the population with massive wealth and development, and then a much bigger proportion that is poor, struggling to survive and hungry for opportunity. There are huge numbers of migrant workers who've traveled to S.A. with hopes of rising out of poverty. I found this dramatic economic disproportion between classes, the clash of "first" and "third" worlds, shocking. It made city life seem tense and desperate. However all the people I befriended and came to know, were very kind and hospitable. One Kenyan woman living in Johannesburg who made jewelry, often invited my girlfriend and I to her small apartment in the notorious downtown area of Hillbrow. I was quite scared coming and going from her building, but there was never a problem. In some of the worst places you do find the best people.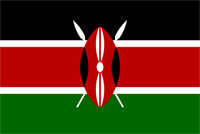 I spent the last few weeks of my journey in Kenya, where I bought and shipped the bulk of this year's African product. Kenya was another remarkable and unique place with many cultures encapsulated in one country. Between the strong Arab influenced Swahili culture along the coast, and the Masaii cloaked in traditional warrior costumes, Kenya is home to 42 different tribes, and some very tough bargainers'. Many of the products at this year's sale are from distinct areas and crafted by those regional tribes in Kenya like the many soapstone bowls, plates and sculptures made by the Kisi people.
When I think back on that trip it seems distant, or like a really good dream. Africa was a beautiful place, one that I felt I'm just getting to know. There is much hardship, but Africa has so much to offer and even greater potential. With marvelous scenery, beautiful crafts, soulful music it is a great place to visit, work or live. I will always love it and hope to return one day. For now I am very thankful and fortunate that I've had the chance to visit such a place, and experience it peoples and cultures.
Impressions of Thailand - Anneka Bakker
As a 16 year old girl, I have been fortunate enough to have been able to see places which most people never get the chance to visit. One of my favorite countries is Thailand which I was lucky enough to visit this past March.
My friend Ioana and I met up with my parents in the Bangkok airport during our March Break. We spent a week in the city of Bangkok, a few days north of the country in Chiang Mai and about five days at a beach resort called Phuket; known worldwide for white sand and amazing weather.
While in Bangkok, we were immediately exposed to the fantastic culture. The 'sights, sounds and shopping' as we call it hit us immediately. During our first few days, we played tourist going to the many temples, museums, touring the city etc. Once the weekend rolled around, it was time for business. The Weekend Market in Bangkok is gigantic! My Mom did not move a block in the two days. There was everything from traditional Thai artifacts and merchandise to imported objects from Asia and surrounding, American knockoffs, and modern clothes, jewellery and so much more. As an addictive original-shopper, this was a piece of heaven!
The trip up to Chiang Mai was not a nice one, after spending all day shopping at the market we had rushed to the train station and had a long trek up north. We decided to take the overnight train which allowed us to see the amazing countryside, however the sleeping comfort is not memorable. Chiang Mai itself was amazing, a completely different climate than that of Bangkok; it was a surprise to us when we disembarked that we could actually breath! During our time there, my parents spent the days visiting craftsmen workshops making orders and settling business deals. While my friend and I where the lucky ones and had our own adventures. One day it was rafting, elephant riding, hill-tribe visiting, and food tasting; then the next day was mountain biking through the Chiang Mai national park down the façade of the mountainside towards the town.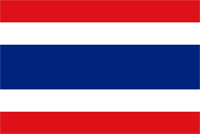 However our time in Chiang Mai was too short; if I was to go back to Thailand again I would spend the majority of my time there.
Phuket was our next stop for some relaxation and serenity after many days of Bazaar merchandise scouting. We found the perfect hotel and had some of the most peaceful days. The only down side was Ioana and I got burned badly the first day and from that day forth had to be overly protective and careful.
All in all, the trip was fantastic! I completely fell in love with the culture, the people and the country for a second time and would in a heart beat, be right back there again. If you ever get the chance, go to Thailand. It is breathtaking the experience that you're bound to have and the memories last a lifetime!
Impressions of the Balinese Economy - Dick Bakker
Peggy and I have had the good fortune to have traveled to Indonesia many times over the last 25 years and have always been impressed with their ability to deal with adversity and make the most of difficult situations. The culture is vibrant and flexible to change. The Island of Bali, where we do much of our work, has been able to hold onto traditions very well, while also adapting to the changes brought by tourists and business travelers.
Over the last few years Indonesia has had to deal with a variety of natural disasters (Tsunami and several Volcanoes), isolated terrorist incidents (causing travel warnings from Australia and US) and energy cost increases.
Bali has been seriously impacted by the downturn in tourism since the 2003 Bali Bombing and the second bombing of 2005. The lack of Australians and Americans is especially noticeable. There has also been a slowdown in Business travel to Indonesia as the Chinese mass-production exporters are trying to undercut the handicraft producers of the world.
However, we believe Bali and Indonesia will survive and prosper through these changes, as they have others in the past.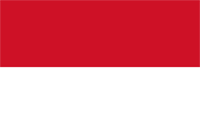 The tourist trade will stabilize and grow again; there is just too much history, culture, scenery and friendliness for it go the other way. The food is fantastic, the services great and travel/hotel amenities superior! Indonesia is and will remain a great place to visit.
The production of handicrafts and furniture will likely evolve over the coming years. The creative capability of the Balinese will not easily succumb to cheap mass produced Chinese products. There will undoubtedly be some increased automation, but I do not believe this will be the driving force of any change; artistic design and hand production are the core strengths of the island. The Balinese handicraft economy will remain centred around small scale, independent, family producers; with a creative flair.
The recent downturn is showing that the producers that kept their rice-fields, hogs and cattle are the ones best able to ride out the changes that are happening. They have been able to withstand the changes in the monetary economy.
During the February buying trip, our suppliers were thrilled to have us back and quick to show us their new and improved products. In the face of economic changes they were emphasizing flexibility and enhanced quality. As always, the people were friendly, the food wonderful and the accommodations a little less expensive. No-where did we feel at risk. Bali was, and still is, one of the safest and warmest places we have visited in the world; a wonderful destination for business or pleasure!
6110 Mitch Owens Drive, Manotick Station, Ontario K4M 1B2 - Click here for Directions