In 2012, the Bazaar will be actively contributing to these excellent organizations, and we hope our patrons will help as well.
Get your coffee at the Bazaar and help build a home.
Habitat for Humanity
Bring some non-perishable food items and support the local work of:
Shepherds of Good Hope
Purchase a pumpkin or apple cider and support the good international work of:
Médecins Sans Frontières / Doctors without Borders (MSF)

2005 - Travel Experiences
To give people some insight as to how we run our business and the vantage points of different members of the family, here are some short write-ups by family members (and friends) regarding their experiences during buying trips.
Indonesia - Peggy Bakker
Dick and I started our inaugural/solo buying trip (without brother Paul and sister-in-law Eve) mid January in Bali, Indonesia. It always feels good to be back in the beautiful tropics of Indonesia. Your senses are warmly reawakened by the sights, sounds, and smells of South-East Asia.
After our first mango shake and a short sleep, we were on our way with our good friend Dharma to meet up with our producers and place our orders for the Third World Bazaar 2005. We are always blown away by the huge range of product that is produced on this island; incredible craftsmanship and very good quality. Every year they come up with new designs in the fashion, home décor, furniture and accessories areas. We are constantly amazed at how they achieve this.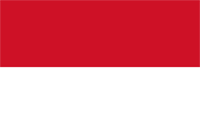 Most of our producers (which numbered 65 this year) operate their business from a small workshop which is often attached to the front or back, of their home. These are definitely family run businesses, often with the extended family involved in the production from start to finish. We are very fortunate to having positive business relationships with our suppliers which has been established over the 24 years of operation of The East Asia Company.
What's new for 2005??? The teak root furniture is amazing. We could not resist the tables, chairs and more of the beautiful bowls that were so popular last year. People asked for coffee style tables and we were able to source some great tables. We expanded our furniture line after hearing your feedback. We have a tent totally devoted to furniture this year to accommodate our stock.
Table lamps were also widely available and we found some great funky lamps with interesting fabrics and vibrant colours. The ceramics are always changing and impressive; and once again we could not resist what they are making out of coconut wood, mango wood and native woods; both in the sculptures and home décor line.
So yes, we found lots and lots of great things to purchase for the Bazaar this year. In fact so much that we had to go to a second container just days into our buying trip. We have variety and we have items that often have cultural significance to them making these items even more meaningful, educational and fun for gift buying.
Unfortunately, our scheduled return-trip to the island of Lombok was cancelled last minute due to an incident I had with a motorcycle (which was traveling the wrong way on a one way street and managed to knock me into another world for a short period of time). So instead of venturing off to Lombok to discover more of the artisans there I ended up taking it easy, nursing a head injury. All was well in the end and I was well taken care of by the medial people in the town of Ubud.
Bali has certainly changed a great deal over the years and on the surface you would think not for the better (with all the uncontrolled building and busyness of the urban areas) but we still feel the magic that it holds in its history, culture and everyday life. Their crafts are a reflection of their local culture, but we are also impressed by their openness to the global market, and ability to blend local traditions with other styles of home furnishings and accessories. It truly is a blending of talents. The Balinese are honest people to deal with and that's why we like basing our business on their products. They provide so much variety in so many areas, excellent craftsmanship and affordable prices. We hope to support our producers through our orders over the years to come, enabling us to pass on their work to you.
We hope you can visit us at Third World Bazaar this year and see for yourself the many wonderful items we have brought over for you from the island country of Indonesia.
Markets of Guatemala - Case Bakker
This past spring, I was fortunate enough to travel to Central America, and get to know the countries of Guatemala and Honduras, and experience the Latin and Garifuna cultures. My travels were unforgettable for many reasons, and I will always remember the times I had and incredible people I met.
I traveled the roads of Guatemala in their characteristic chicken busses, which often made me fear for my life and appreciate the luxurious safety of first world public transportation. It was on these busses that I first came to meet the people of a culture I grew to admire and love, the Mayans.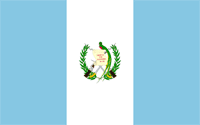 The Mayan people are an incredibly proud and resilient people with unmistakable generosity, warm spirit and genuine sincerity. My respect for these people only grew once I began to view them in context of recent history. Once I learnt of the recent genocide in Guatemala against those people, and the centuries of racial oppression, I began to understand just why they were so proud to wear their traditional garments and why the protection of their art and the survival of their culture is so important to them.
After traveling parts of Guatemala I began purchasing from Mayan artisans in the markets of Panajachel and Chichicastenango. I developed friendships with several of the artisans I bought from, and met their families and saw the places where they worked. I grew in awe of the art of Mayan culture in all its forms. Although I was not able to bring back everything that interested me, I think I found a few items that will go well at the Bazaar. I plan on returning to Guatemala this year and cannot wait to see some of my friends again, and see what new things the country has in store.
Bangladesh - Anneka Bakker
As we hovered over Dhaka, Bangladesh, and peered out our window to see thick grey smog, we realized that this country was not that different from many large Canadian cities. However, once we landed we knew immediately we were in a completely different country, one that left you star struck.
The three weeks spent in Bangladesh were some of the most educational experiences of my life. Throughout that time we witnessed some of the poorest slums in the world and were exposed to incredible poverty, but at the same time we saw some amazing wildlife and got a small taste of an incredibly resilient culture; as well as doing a little buying for the business.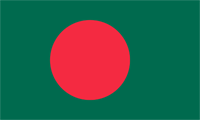 When people hear of Bangladesh they often think of poor infrastructure, floods, corrupt government and intense poverty. Most people overlook the positive aspects of the country. The People are very resilient and are able to do an incredible amount with very little. For example, Dhaka, the capital, is one of the fastest growing cities in the world; in order to handle this growth they somehow turn waste areas into twenty story building in just a few months, all by hand!!! As well the government is successfully protecting the Bengal Tiger, one of the world most majestic animals; now their number is increasing every year.
My trip to Bangladesh was one of the most emotional and influential trips of my life. This country has, and is still dealing with some very difficult challenges, but I saw proof that there is much hope that once again Bangladesh can become a strong and prosperous country.
6110 Mitch Owens Drive, Manotick Station, Ontario K4M 1B2 - Click here for Directions